About Boris R. Rentería F.
Graduated in Law from the Universidad Mayor de San Andrés (UMSA), with Master's degrees in Tax Law from the Universidad Andina Simón Bolivar (UASB) and Higher Education from the Universidad Salesiana de Bolivia (USB), he also has postgraduate studies in Higher Education topics with UDABOL, Catholic University of Brasilia and Complutense University of Madrid (Spain). He also has studies of Superior Technician in General Accounting at the Higher School of Business Administration (ESAE).
As a professional for the exercise of professional practice, he has the Public Registry of Lawyers of the Ministry of Justice No. 2615070BRRF-A and the professional registration extended by the Illustrious Bar Association of La Paz (ICALP) under registration No. 5321.
Throughout his more than 25 years of professional career, he has served in the National Labor Court (Third Labor and Social Security Court); National Tax Service (Coactive Tax Unit and in the Tax Litigation Unit); La Paz Regional Tax Superintendence (today the Tax Appeal Authority); Supervisory Authority and Social Control of Games as National Legal Director.
Likewise, he has provided services in the National Telecommunications Company (ENTEL) managing and coordinating labor relations and performing administrative control of procedures and processes with the health management entity, pension administrators and the Ministry of Labor.
As a free professional, he has carried out legal sponsorship before courts in administrative, fiscal and tax coercion, the Tax Appeal Authority and others, assisting in matters of the tax, administrative, labor and commercial areas.
Legal and regulatory compliance
Qualifications and memberships
Master in tax law and tax procedural law - Universidad Andina
Postgraduate in methodologies and technology in education
Professional registered with the Ministry of Government of the Plurinational State of Bolivia
Member of the bar of lawyers
Get in touch
Whatever your question our global team will point you in the right direction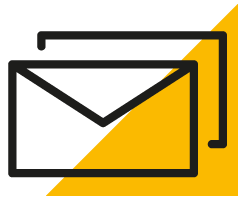 Sign up for HLB insights newsletters